Adult Leaders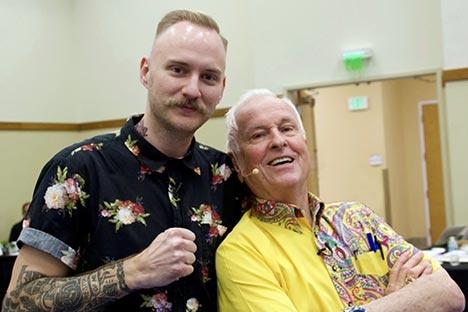 Overcoming Anxiety, Depression, and Shame
By Josh McDowell & Ben Bennett

I (Josh) was recently speaking with the youth pastor of a large church. I asked what he thought the number one epidemic is among youth. "Loneliness," he replied.
"I don't know a kid in my youth group who isn't struggling with it." These were Christian kids with mostly Christian parents who loved them, yet somehow, they all felt so alone and were hurting.
A few years ago, I (Ben) was mentoring a Christian student named Eric who was struggling with anger, poor self-image, and pornography. All the while, Eric was attempting to lead Bible studies, share his faith with others, and stop returning to his struggles. He wanted so badly to be free, and to overcome these issues that prevented him from loving others and enjoying life. Eric tried talking to his ministry directors, and memorizing Scripture about why anger and lust are wrong, but things didn't get better. His faith was having little impact on his day-to-day struggles.
These are just two of the many stories we have witnessed around the globe in recent years.
Even before COVID-19, countless people were experiencing hurts and struggles at devastating rates. Many are struggling to survive, let alone thrive and experience the abundant life Jesus promises. We consistently hear of Christian influencers and leaders making headlines for their mistreatment of others, getting caught up in immoral choices, and struggling to live and lead from a place of wholeness. It's common to witness our friends, Christian or not, struggling with their self-image, being reactive or defensive in relationships, and coping with stress through escapist behaviors.
Even those who hold deep Christian beliefs struggle to live in victory due to their painful life experiences. This, in turn, prevents them from experiencing the thriving life Christ has for them. It also prevents them from inviting others into a vibrant experience with Jesus.
Young people are really struggling as these statistics show:
70% of teens say anxiety and depression are major problems amongst their peers.
Those ages 16 to 24 are 63 times more lonely than those over 75 years old.
Only 4% of Gen Z hold to a biblical worldview.
76% of men and women ages 18-24 regularly seek out porn.
Suicide is the second leading cause of death among young people.
Medical and mental health professionals confirm that much of the dysfunction and disconnectedness we experience in life stems from unaddressed or unresolved relational and emotional hurts. And the Bible confirms this as well. These hurts leave us with unfulfilled God-given longings that we seek to fulfill through unhealthy behaviors. Yet, our struggles aren't random; they're signals that when answered, can pave our way towards a thriving life.
When we experience the fulfillment of our God-given needs and longings (things like acceptance, love, affirmation, safety) by God and others, we start to heal at a root level. Just as negative experiences of unmet longings lead to unwanted behaviors, positive experiences of met longings lead to healing and thriving.
In the face of these challenges, there is great hope. Both of us have experienced freedom and healing through biblical, time-tested, and research-supported principles. We have witnessed God use these principles in the lives of tens of thousands of others and developed something we've deemed The Wholeness Apologetic-a biblical understanding of how we heal from brokenness, overcome struggles, and return to a life of wholeness. It's time for these principles to be made accessible to the masses and for the church to see a movement of wholeness. It's time for a Resolution.
Resolution Movement with Josh McDowell Ministry is a global movement to see youth overcome hurts and struggles to thrive in life. They have many free resources which they offer to help you, your staff, your volunteers, your teens, and your families move toward healing and restoration.
They also have a FREE four-week email course called "Journey to Wholeness" which you will want to check out if you, or any of your teens, struggle with anxiety, depression, or shame.
Excerpts from Josh McDowell and Ben Bennett's blog Introducing Resolution: Overcome Struggles and Thrive Posted April 17, 2020. Used by author's permission.