All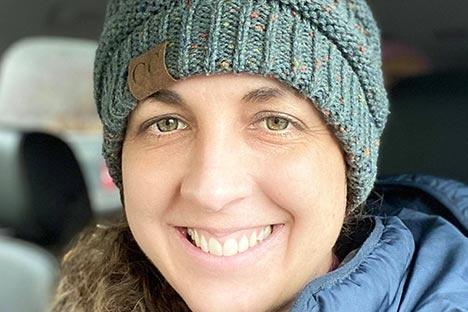 AVOIDING THE BUBBLE: DEVELOPING A GLOBAL VIEW OF THE CHURCH
by Laura Kilpatrick

If I asked you to create in your mind an image of the Church, what would you see? What words would you use to describe it?
I close my eyes and take a deep breath and let my mind wander to faraway places and moments during which I worshipped the Lord with other Christians. As a teenager living in Nigeria with my family, I was part of a prison ministry. I stood in a church service with female prisoners, most of whom were in prison for defending themselves against abusive husbands. A few years earlier, I remember attending a service that was held under a large flame tree in a small Nigerian village. No seats or walls were needed. When I was a college student, I stood on a hillside in Cuba overlooking the ocean and we watched the sun come up while singing Easter hymns. The mental image that comes to mind as I describe the Church is Jesus stretching out His arms around the globe in a big bear hug.
It's dangerously easy to find ourselves living in a bubble, and life can be overwhelming enough that our vision doesn't travel much further than the people and events in our immediate view. It naturally takes effort to share our attention with the rest of the world or to value what is happening many miles away from us. I find this to be especially common in the Western world, and I have absolutely been guilty of it. I think this same tendency afflicts the Church, and Christians all too often defend their need to prioritize their own members and their own building. Sometimes that even gets in the way of ministering to the community that lives within their physical reach. Bubbles are comfortable and can feel so self-important, but I am pretty sure that Jesus would walk right up to such a bubble and pop it.
In Luke 14, Jesus tells the guests at a dinner table to invite the misfits, and then goes on to challenge His disciples to be willing to give up all that is dear to them for the sake of the Gospel. His whole life was about serving and caring for those who needed him, no matter where they came from, and He didn't wait for everyone to come to Him. He didn't parade a "take care of our own" mantra because His own included everyone.
If you find yourself stuck in a bubble view of the Church, I challenge you to a mind shift. I'm not necessarily talking about signing up for a short-term mission trip, and I'm not endorsing that we adopt a savior complex. I'm referring to an intentional perspective. We need to expand our minds so that when we think of the Church we think of a global body. It isn't bound within the walls of the building we typically attend, and it isn't stuck inside a country's borders. It's covering the entire world and we need to have a vision that includes all Believers and doesn't exclude those whose lives don't really affect ours. I think at the core of this mindset is humility, and a willingness to love the way Jesus did. 1 John 2:2 says, "He is the atoning sacrifice for our sins, and not only for ours but also for the sins of the whole world." Everyone deserves a seat at the table.
Laura Kilpatrick grew up in Peru and Nigeria and has also lived in South Korea and the Philippines. She now lives in South Carolina with her husband and 4 young children, where she spends most of her time homeschooling her kids and doing the occasional furniture-refurbishing project. Laura has a background in school counseling, art, and Spanish, and has a passion for refugees and immigrants. She feels most at home with others who, like her, have come from different cultures.