All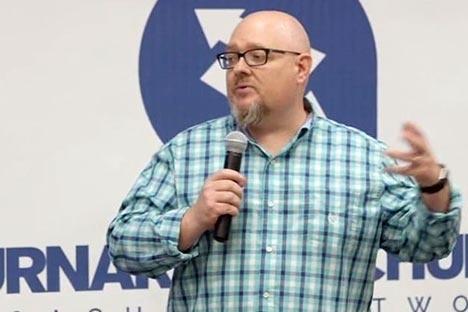 By Michael Forney

"Therefore, as God's chosen people, holy and dearly loved, clothe yourselves with compassion, kindness, humility, gentleness and patience." Colossians 3:1
"The great act of faith is when man decides he is not God." – Oliver Wendell Holmes
In Colossians 3, Paul tells us to clothe ourselves with humility.
What is Humility?
1. Humility is the understanding of who we are in relationship to who God is.
We cultivate humility through our acceptance of the love, grace, and leadership of Jesus demonstrated by our submission to him. We cultivate humility when we begin to acknowledge our limitations, tendencies, and humanity in paradoxical mingling with our adoption, significance, and partnership in the redemptive mission of Jesus.
2. Humility is cultivated through surrender, not effort.
It flourishes when we firmly plant our identity, destiny, and being in the person of Jesus. Humility is cultivated through surrender, not effort. Humility is easier than pride. It is the natural state in which we are created to live, We cultivate humility when we surrender our identity, destiny, and being in the person of Jesus. Conversely, pride erodes humility through comparison. Any form of comparison (with ourselves, our desired self, or other human beings) leads us to increase effort to validate our comparative worth. This is a scheme of the enemy devised to insulate and isolate us from each other through judgment and jealousy. Pride is insidious and adept at hiding in our hearts. It is toxic to our well-being and erodes our ability to provide healthy leadership.
"When pride comes, then comes disgrace, but with humility comes wisdom." Proverbs 11:2 NIV
3. Healthy leaders express humility with disinterested love.
Humility is evidenced by recognizing the value of others to God and serving them in generosity and love. It pleases God when we put the interests of others ahead of our own. Paul describes what it looks like in this passage:
"Therefore, if you have any encouragement from being united with Christ, if any comfort from his love, if any common sharing in the Spirit, if any tenderness and compassion, then make my joy complete by being like-minded, having the same love, being one in spirit and of one mind. Do nothing out of selfish ambition or vain conceit. Rather, in humility value others above yourselves, not looking to your own interests but each of you to the interests of the others. In your relationships with one another, have the same mindset as Christ Jesus: Who, being in very nature God, did not consider equality with God something to be used to his own advantage; rather, he made himself nothing by taking the very nature of a servant, being made in human likeness. And being found in appearance as a man, he humbled himself by becoming obedient to death—even death on a cross!" - Philippians 2:1-8 NIV
Paul points out what humility looks like in Jesus. Jesus, understanding he is God, doesn't use his power, position, or passionate love for humankind to coerce us into compliance or a posture of obedient worship, instead, he chooses to put our needs in front of his own and offers his love and reconciliation to us with an open hand. We are free to accept his offer or reject it. What an amazing gift! Jesus gives us the dignity of discovery and choice.
We call this "disinterested love" – meaning love in which the leader puts aside their own interests (and agenda) for the interests of the person being loved.
Humility sees the people, not as problems to be solved or as messes needing to be fixed, but as fellow persons whom Jesus loves deeply.
4. In Humility Is the Greatest Freedom
"In humility is the greatest freedom. As long as you have to defend the imaginary self that you think is important, you lose your peace of heart. As soon as you compare that shadow with the shadows of other people, you lose all joy, because you have begun to trade in unrealities and there is no joy in things that do not exist." — Thomas Merton from New Seeds of Contemplation
Michael Forney is the superintendent of the Pacific Northwest Conference of the Free Methodist Church. He has been equipping church leaders in formational leadership, church revitalization, and multiplication across multiple denominations for almost 15 years. He is the co-author of the book, "Gravity: Seven Essential Truths About Leadership, Influence, and Your Soul." Michael has an M.A. in organizational leadership, from Regent University in Virginia. He has been married to Nancy for 32 years. They have four grown daughters, two sons-in-law, two grandchildren, and one on the way. Michael loves spending time with his family, the Seahawks, hiking, beachcombing, reading a good book, and enjoying a steaming cup of dark roast coffee.