Student Leaders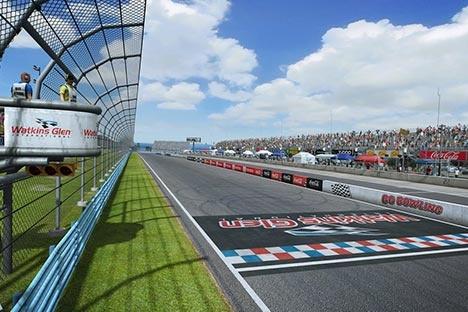 by Pastor Don Nagy

I'm not much of a runner, nor am I a big NASCAR fan, but the opportunity to run in a 5k on a national race track was too cool of a thing to pass up!
We live just 15 minutes from Watkins Glen International Raceway, yet because the premier event always happens on a Sunday, I've never had the chance to attend the big race. This 5k would be my chance to experience the track and to do so from the view of the driver!!
As I ran, I tried to envision what it would be like to travel the same terrain in a race car. The thing that surprised me most was how much the width of the track varied throughout the course! It is really wide in some parts and gets really narrow in others. I can't imagine having to try and merge together that quickly at the speeds they travel.
I pretty much always watch the race on TV just because of the local importance of it. Whenever they get to that narrow part...I get a little nervous because I've seen, first hand, how tight that can get. Having traveled the terrain myself, I know what it is that they are experiencing.
Really that is what Hebrews 4:15-16 is really all about.
For we do not have a high priest who is unable to empathize with our weaknesses, but we have one who has been tempted in every way, just as we are—yet he did not sin. Let us then approach God's throne of grace with confidence, so that we may receive mercy and find grace to help us in our time of need.
God became flesh and dwelt among us. He traveled our terrain and knows what we are experiencing. He knows how tight some of the turns can be. He knows the tension. He knows the pressure. He knows how narrow the road gets at times. He understands what it is like to travel this road and the temptations and dangers that lurk around each turn. He has experienced it all.
Many people wonder whether God really understands how they feel and what it is that they are going through. But because the Son of God became like us in every way, we know that He knows. I'm so thankful for a Savior who understands our weaknesses, knows our pain, and has walked where we now walk. I'm so thankful that, because the Son of God became flesh and walked our road, we never have to wonder if our God understands. And because He knows, He can give us exactly what we need--even in the difficult moments of our race.